I have a few staple recipes committed to memory because I make them so often. These muffins are one of them 🙂
It's a gluten-free treat that will satisfy any sweet tooth. Plus, bananas provides potassium, almond provides protein, chocolate chips provide… well, not much on the nutritional side of things. But they sure are tasty!
So tasty, in fact, that half the batch is usually gone by the next morning. Great as breakfast, midday snack or post-dinner treat.
Substitutions
You could nix the chocolate chips for a healthier version, and it would still come out sweet. The best bananas are the ones teetering the edge of too ripe to eat. The riper, the sweeter. You could also opt for a PB&J muffin, swapping the chocolate out for fruit preserves, as shown below.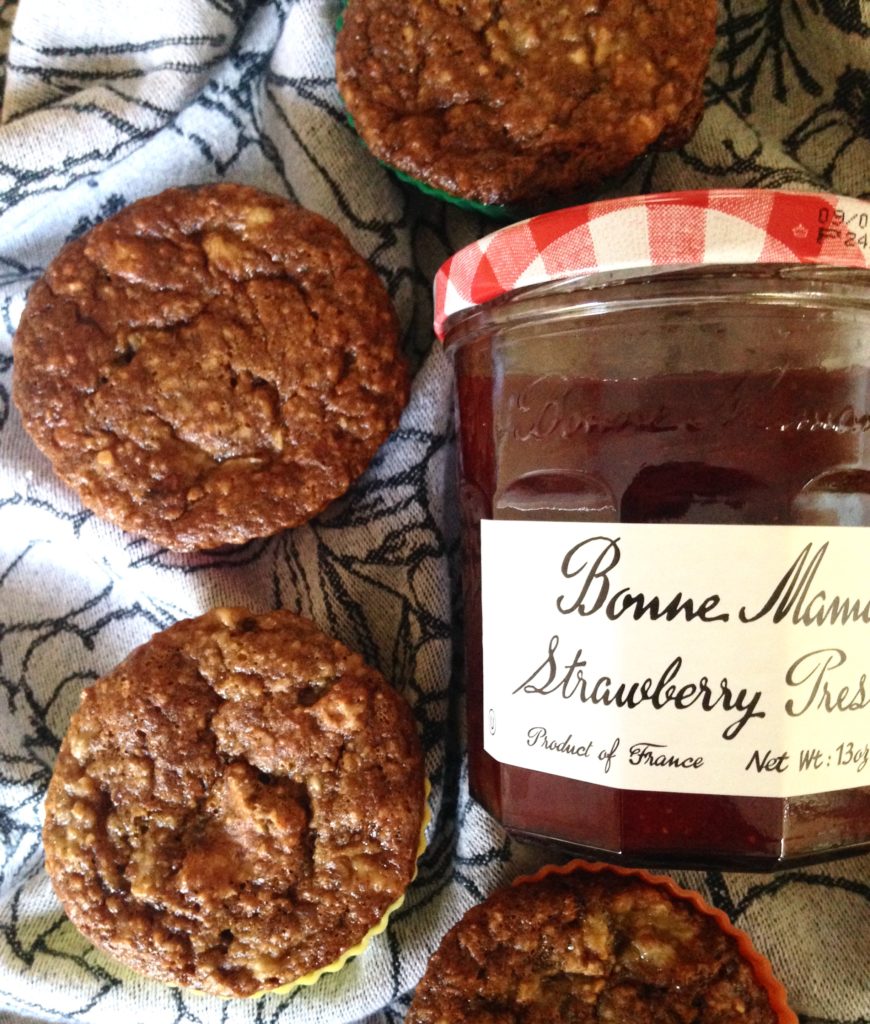 Gluten-Free Chocolate Chip Banana Muffins
Ingredients
3-4 medium bananas, mashed
3 eggs, whisked
1 tsp vanilla extract
½ cup almond butter
⅓ cup almond flour
¼ cup chocolate chips
1 tsp baking soda
1 tsp baking powder
pinch of salt
Instructions
Preheat oven to 350F.
In a large bowl, combine bananas, eggs, almond butter, vanilla extract. Mix well.
Add almond flour, chocolate chips, baking soda, baking powder, and salt. Mix well.
Spoon batter into lined or greased muffin pan. I use silicone cups.
Bake 25-30 mins, or until toothpick comes out clean.