What the heck are canapés
In its basic form, canapés are bite-sized appetizers. With a base comprised of bread or pastry, you can top it with anything savory. At high-end parties, you might see it served with cavi-AH. I wouldn't know, though, because I don't go to many fancy parties.
The only party this sweet potato canapé was served at, was the one in my living room, by myself, watching a rerun from the first season of Grey's Anatomy.
With my stomach in complete anarchy as of late, I'm opting for gluten-free (GF) alternatives and this recipe was an accidental success.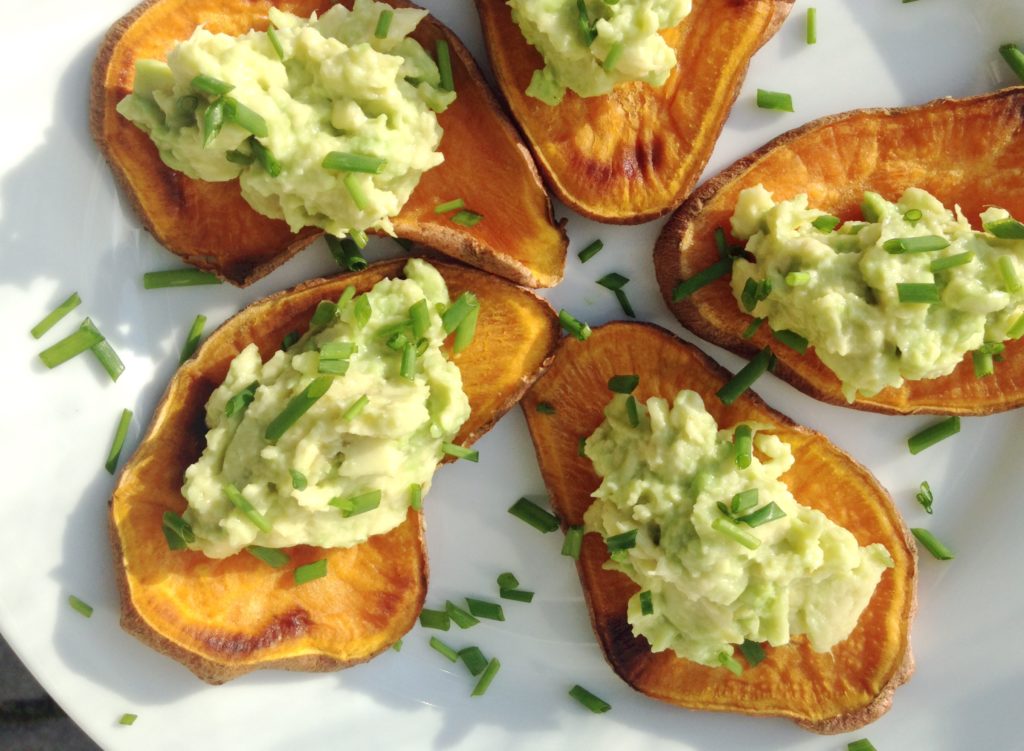 Sweet Potato: the BFF for the GF
Sweet potatoes have great versatility as a source of starch – naked and baked, grilled, roasted, spiral-ized, or soup-ified. Savory or sweet (hello, pie?!). Plus, they've got your back with Vitamins A, B6, C, manganese, copper, potassium, and host of other goodness that Google can tell you all about.
…