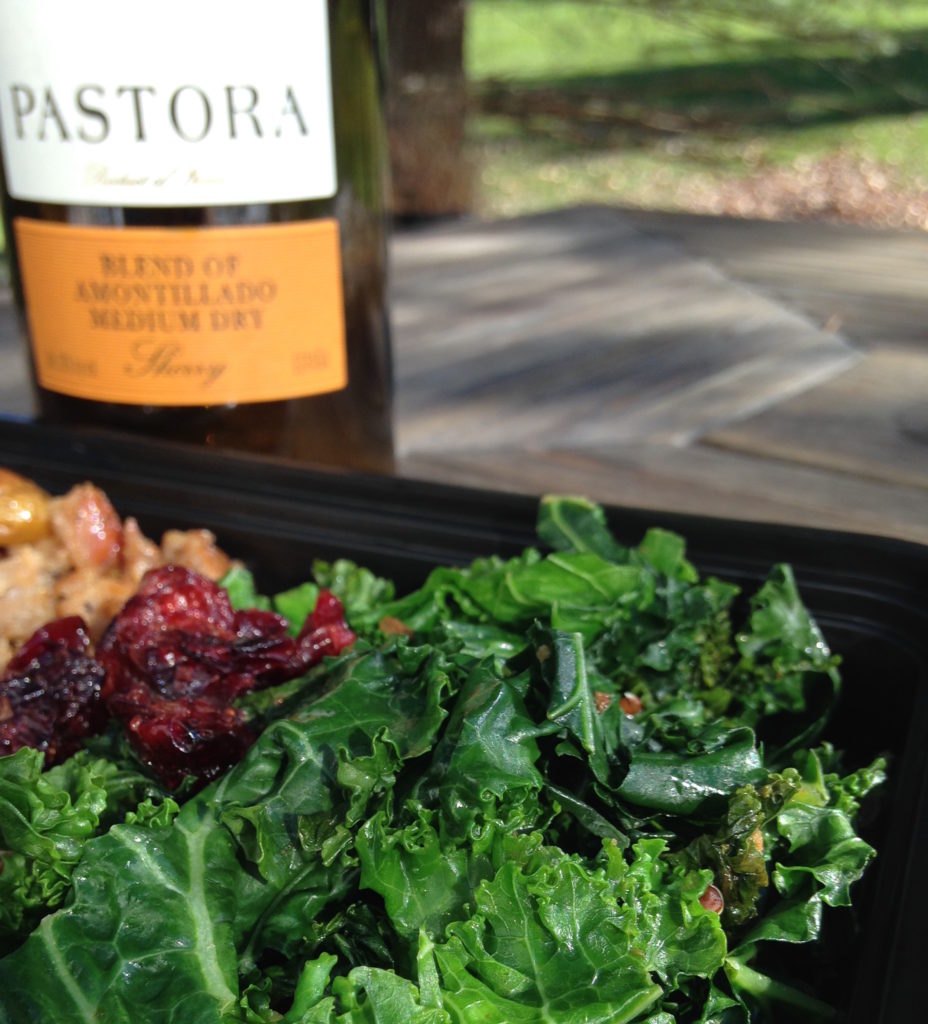 No other wine offers a range of styles quite like Sherry.
Admittedly, I never bothered to touch the stuff until a few years ago. My perception of Sherry? Cheap, sticky-sweet, and awful — an alternative to vodka for those whose sole ambition was to become as inebriated as possible in the shortest amount of time.
But that's not fair to Sherry. Not given a fair chance, she is still wildly ignored today because of her undeserved, unsavory reputation.
For starters, most Sherry wine is dry. Yes, sweet and tacky versions abound, but there are quality-driven dessert Sherry deserving of attention. A world of depth and diversity is begging to be discovered. In fact, sherry is often dubbed "the whiskey of wine."
So let's dive in, shall we?
Sherry In A Nutshell
Three white grapes used for sherry production — Palomino, Pedro Ximenez, and Moscatel — are grown in the Andalusia region of Southern Spain. Authentic sherry is and can only be made here; any other place of origin is not sherry at all (similar to Champagne, which can only come from the region of Champagne; anything else is sparkling wine.)
Sherry is indeed wine, but it is fortified, in a manner similar to Port. Fortified wine involves adding high-alcohol spirit to a wine, which not only increases the overall alcohol level but also stops fermentation. Depending on when fortification occurs, the halting of fermentation can result in a sweet wine, as is the case with Port.
In Sherry production, the wine is fortified with a mixture of grape spirit and mature Sherry. Depending on the style of sherry being made, the wine is fortified to several degrees. For example, Fino and Manzanilla Sherry will be fermented to 11-12% alcohol, but fortified to about 15%. Oloroso Sherry can be fortified up to 17-22% alcohol.
Without getting overly geeky here, I'll mention this:  Producers blend Sherry using a solera system, whereby a portion of aged wine is blended with newer wine. With each harvest, new wine is added to the system, and the not-so-new wine blended with the even older wine, and so on. This somewhat complicated but magical maturation process helps maintain consistency in blending, aging, and bottling. By law, Sherry must be aged a minimum of three years but the reality is that most are aged far longer.

From Salty to Sweet, and the Magic of Oxidation
The production of two of the Sherry styles, Fino and Manzanilla, involve a layer of flor (or yeast), that remains in contact with the wine during maturation. The flor imparts a yeasty flavor (obviously) to the wine, but perhaps not so obviously, protects the wine from oxidation (i.e. coming into contact with oxygen). The result?  A light-colored, delicate, salty concoction.
Amontillado Sherry, while also salty, presents a deeper color and nuttier flavor due to oxidation. Have you ever sipped a wine that sat in a glass a little too long? That's oxidation at work. Oxidation can be a good or a bad thing. After all, it's what turns wine into vinegar. Yet it's also what allows an age-able wine to do so gracefully under cork closure. In the case of Sherry, oxidation is a necessary and fabulous thing.
Even darker and nuttier than Amontillado is Oloroso and Palo Cortado, the latter having aromatic similarities to Amontillado but a flavor like Oloroso. Increased oxidation causes the darker color and nuttier quality.
Although Oloroso is typically dry, it can be produced sweet via the addition of Muscatel grapes or the halting of the fermentation process, leaving residual sugars in the unfermented grape juice.
But if you're after a true dessert wine, then get your hands on a bottle of Pedro Ximénez STAT. Dried in the sun, the grapes yield an intense, unctuous wine worthy of drinking by itself.
With such a bold range of styles, the food-wine pairings with Sherry can get pretty exciting. Fino and oysters? Manzanilla and sashimi?  Amontillado and pork? Oloroso and steak? Pedro Ximénez and gingerbread?
Don't rule out cheese, either. Try pairing traditionally nutty cheese with an equally nutty Amontillado or Oloroso. Or swap out a Sauternes for a Pedro Ximénez with Roquefort cheese.
Sherry in the Kitchen

Unlike most dry wines that lose their aroma and flavor after a few days, Sherry's shelf life proves pretty impressive. Generally, the higher the alcohol, the longer it is likely to retain its characteristic profile. Fino and Amontillado  will last about a week, whereas Oloroso and PX wines can extend into several weeks, even months, if kept in the fridge.
It's useful as an ingredient – to caramelize onions, for example, or to add to soups for a kick of acid, or to sub for vinegar in a salad dressing.
One recent, accidental success involved browning sausage, sautéing kale in the sausage fat, and adding a splash of Oloroso to pan. Let's just say my kids asked for more kale, and THEY NEVER ASK FOR MORE KALE.
Sherry in the Bedroom
I took a wine course awhile back, where, at the conclusion of each lecture, the class would systematically taste a lineup of wines we had just learned about. I cared very little for Sherry until we hit the chapter on fortified wines.
One of my wine instructors, a Master of Wine candidate and a huge Sherry fan, shared that she secretly (or not so secretly) keeps a bottle of Oloroso on her nightstand and pours herself a glass before settling in with a good book. While I don't keep Oloroso in my bedroom, it's my favorite after-dinner drink. Or more accurately, my favorite whenever drink.
In many ways, Sherry is the wine world's best kept secret because demand is not high. Great bottles have a friendly price tag. Plus, a small pour goes a long way (a standard sherry glass being 3 oz. compared to 5 oz. for regular wine).
With a long shelf life and a utility that extends beyond the wine glass, what's not to love?