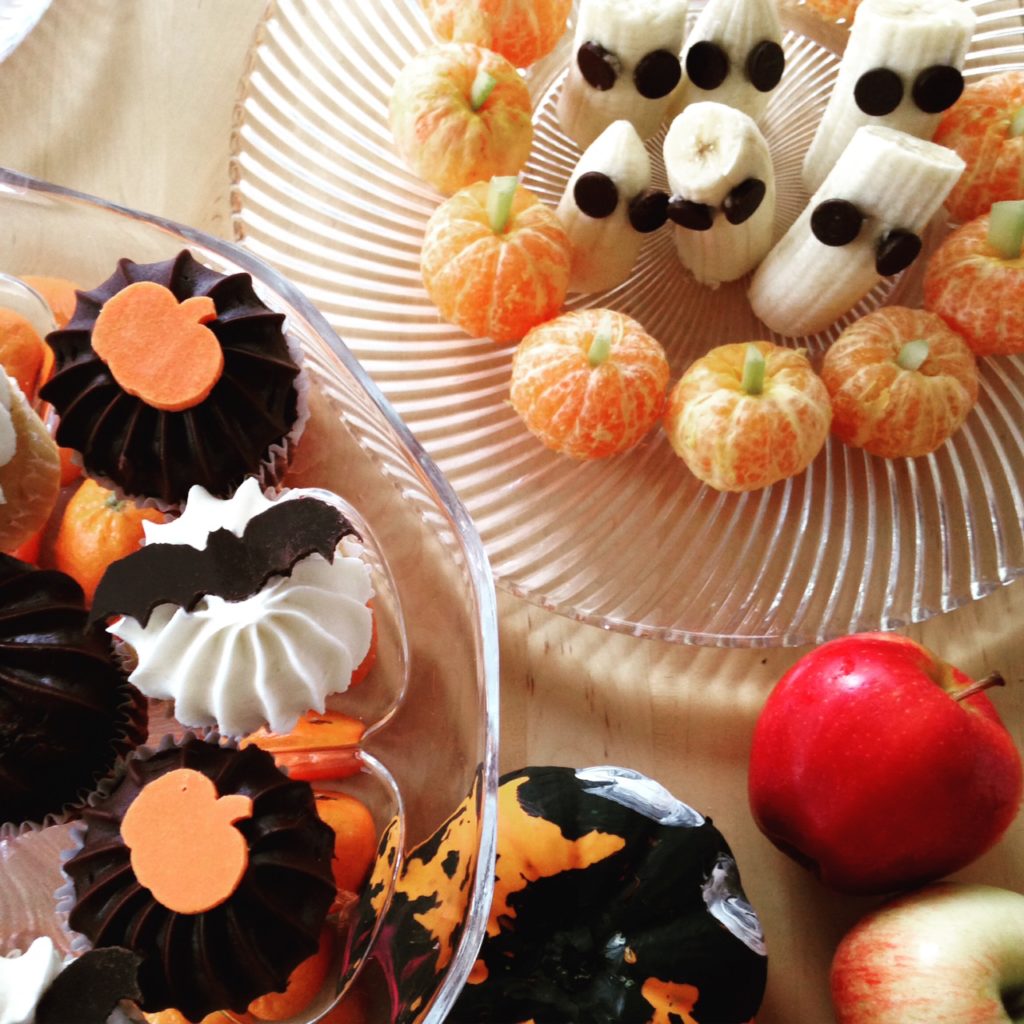 I go to Trader Joe's a lot. They seem to stock every perfectly seasonal thing, and they don't miss a beat. Bracing for the inevitable onslaught of sugar that will pass through our house, I learned to prep accordingly with some healthier yet still Halloween-y options.
Although there's no cooking involved, these snacks require a bit of peeling and slicing.
HEALTHY HALLOWEEN SNACKS
Step 1. Go to your local Trader Joe's. Find already-decorated mini-cupcakes. Buy those.
Step 2. Buy a bag of clementines, celery, bananas, and chocolate chips.
Step 3. Peel clementines. Cut celery into teeny weeny sticks. Insert celery into center of clementine. Boom. Pumpkins.
Step 4. Peel bananas and slice in half. Stick chocolate chips for eyes. Boom. Ghosts.
Happy hallow-eating!